Video alarm Agility 3 is the new intrusion detection system, from RISCO Group,  offers a unique and flexible solution for applications in both residential and commercial where security needs to be combined with video surveillance and intrusion detection.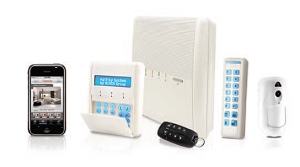 Agility 3 combines the most advanced radio communication technology with video verification through web applications and smartphones. Users can verify an alarm by viewing the images in real time or on demand thanks to a built-in camera in the presence sensing devices.
Agility 3 is equipped with dual core radio technology: dual-channel simultaneous two-way radio with separate antennas to ensure reliability and safety at the highest level.
The panel can be controlled via the web, SMS or smartphone, using the keyboard two way radio can be completely managed and it is equipped with integrated proximity reader.